Bitcoin Development Firms in Ukraine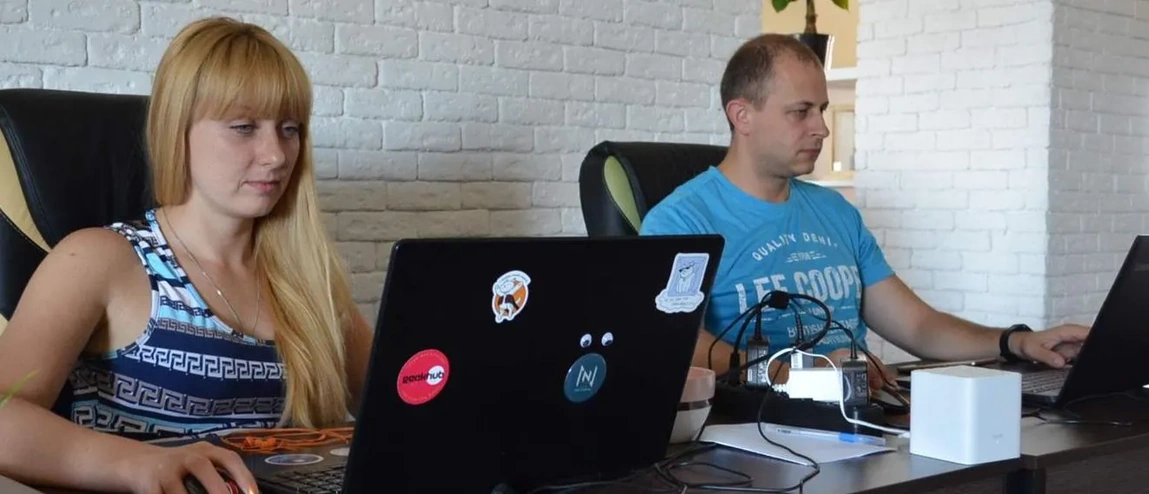 Explore our curated collection of top-notch Bitcoin Development Companies in Ukraine! These firms are experts in blockchain technology and specialize in creating secure and efficient digital assets. Discover their services, check out their work portfolios, and read reviews to find the perfect partner for your cryptocurrency project. Don't miss out on this opportunity to collaborate with some of the most skilled professionals catering exclusively to the field of Bitcoin development!
(i) Related tech terms: Blockchain, Cryptocurrency, Mining, Halving, Hash Rate, Public Address, Private Key, Node, Wallet.
Featured Websites
🥇 Looking to hire talented freelance Bitcoin experts? Look no further than Fiverr.com! Our marketplace is home to some of the most skilled and experienced professionals when it comes to cryptocurrency. Whether you need help with trading, mining or development – our freelancers have got your covered. So why wait? Head over to Fiverr.com today and get connected with a top-notch Bitcoin freelancer!
How to choose the right firm?
When selecting the right Bitcoin development company, it is important to consider their experience, technical expertise, customer service, flexibility, and cost.
Additionally, it is important to look at their portfolio and reviews to ensure they have a proven track record of quality work. Finally, it is important to make sure the company is reliable and can provide ongoing support in case any issues arise.
Five questions you should ask Bitcoin developer(s) before the hire
What experience do you have with Bitcoin development?
How did you stay up to date on the latest Bitcoin news and trends?
Have you ever built a full Bitcoin node?
What methods do you use to improve the user experience for Bitcoin applications?
What challenges have you faced while developing Bitcoin-based applications?
👋 A lot of companies to analyse? Let us help you to select the trustful service provider!
Technologies that may replace Bitcoin
Thinking of other choices (alternatives) may be a decent thought:
Ethereum: A blockchain-based platform that enables users to create and deploy decentralized applications (dApps).
Ripple: A global payment network that enables fast, secure, and low-cost cross-border payments.
Litecoin: A peer-to-peer cryptocurrency that enables instant, near-zero cost payments to anyone in the world.
Hire Ukrainian Bitcoin Engineers
The country is home to an abundance of qualified and experienced professionals, many of whom have a deep understanding of blockchain technology and Bitcoin development. With the country's low costs of living and its access to world-class talent, Ukrainian cryptocurrency development companies can offer excellent results at an unbeatable price.
Top locations: Kyiv, Lviv, Kharkiv, Dnipro, Odesa, Zaporizhzhia, Vinnytsia, Khmelnytskyi, Ivano-Frankivsk.
The typical rates for Bitcoin development in Ukraine vary depending on the complexity of the project, the experience of the developer, the scope of the project, and other factors. Generally, companies in Ukraine charge anywhere between $25-$50/hour for Bitcoin development services.
Future Trends
The future of Bitcoin is uncertain, but it has promising potential.
Many believe that it will continue to gain mainstream adoption and become more widely accepted as a form of payment. However, challenges such as government regulation and scalability issues need to be addressed for its long-term success. Nevertheless, the underlying blockchain technology behind Bitcoin has already begun revolutionizing various industries and will likely play an important role in our digital economy moving forward.