Big Data Development Firms in Ukraine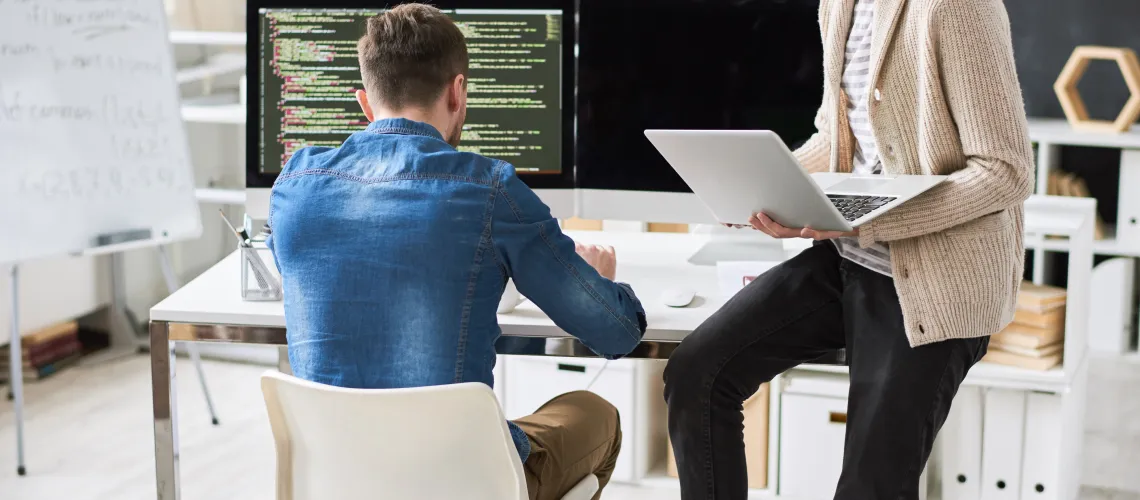 Discover top-notch Big Data Development Companies in Ukraine, known for their expertise and innovation in handling complex data challenges. With a strong talent pool of developers and analysts, these companies focus on delivering high-quality analytics solutions to help businesses turn insights into strategic initiatives. Dive deep into our comprehensive directory that showcases the best data-driven service providers in Ukraine and enhance your digital transformation journey today.
(i) Related tech terms: Hadoop, MapReduce, NoSQL, Data Lakes, Data Mining, Machine Learning, Streaming Analytics, Data Virtualization, Data Wrangling.
Featured Websites
🥇 Unlock the power of Big Data with Fiverr's expert freelancers. Get your analytics needs fulfilled by top-notch industry professionals at an affordable price. From data cleaning to advanced modelling, find reliable and fast solutions for any project size on Fiverr.com.
How to choose the right firm?
When choosing a Big Data development company, consider their experience, portfolio, customer reviews, and pricing.
Make sure the company is well-versed in the latest Big Data technologies, can provide a tailored solution to your needs, and has a proven track record of successful projects. Additionally, ensure that the company offers competitive pricing and comprehensive customer support.
Typical Projects
Five questions you should ask Big Data developer(s) before the hire
What experience do you have in developing Big Data solutions?
What tools have you used to process and analyze Big Data?
How have you designed and implemented Big Data architectures?
Do you have experience with distributed computing frameworks such as Hadoop and Spark?
What techniques have you used to visualize Big Data?
👋 A lot of companies to analyse? Let us help you to select the trustful service provider!
Technologies that may replace Big Data
Thinking of other choices (alternatives) may be a decent thought:
Edge Computing: A distributed computing architecture that moves data processing and analysis closer to the physical location of the data.
Machine Learning: A type of artificial intelligence that uses algorithms to identify patterns in data and make predictions.
Stream Processing: A type of data processing that can analyze data in real-time as it is generated.
Hire Ukrainian Big Data Engineers
With their cutting-edge data analytics and cloud computing capabilities, they provide highly efficient and cost-effective services to customers. Moreover, with their experienced and skilled professionals, the companies can customize solutions to meet customers' individual requirements.
Top locations: Kyiv, Lviv, Kharkiv, Dnipro, Odesa, Zaporizhzhia, Vinnytsia, Khmelnytskyi, Ivano-Frankivsk.
The cost of Big Data development in Ukraine can vary significantly depending on the complexity of the project, experience of the development team, and other factors. Generally speaking, Big Data development services in Ukraine can range from $25 to $50 per hour for mid-level developers and from $50 to $150 per hour for senior developers.
Future Trends
The future of Big Data is exciting as it promises to revolutionize the way we work and live.
With advancements in technology, data analytics will become more accurate and efficient, allowing businesses to make informed decisions faster than ever before. The Internet of Things (IoT) will generate an unimaginable amount of data that can be analyzed for greater insights into consumer behavior patterns. Moreover, Artificial Intelligence (AI) algorithms will deliver predictive solutions with minimal human intervention. All these developments are pointing towards a world where big data takes center stage!