Backbone.js Development Firms in Ukraine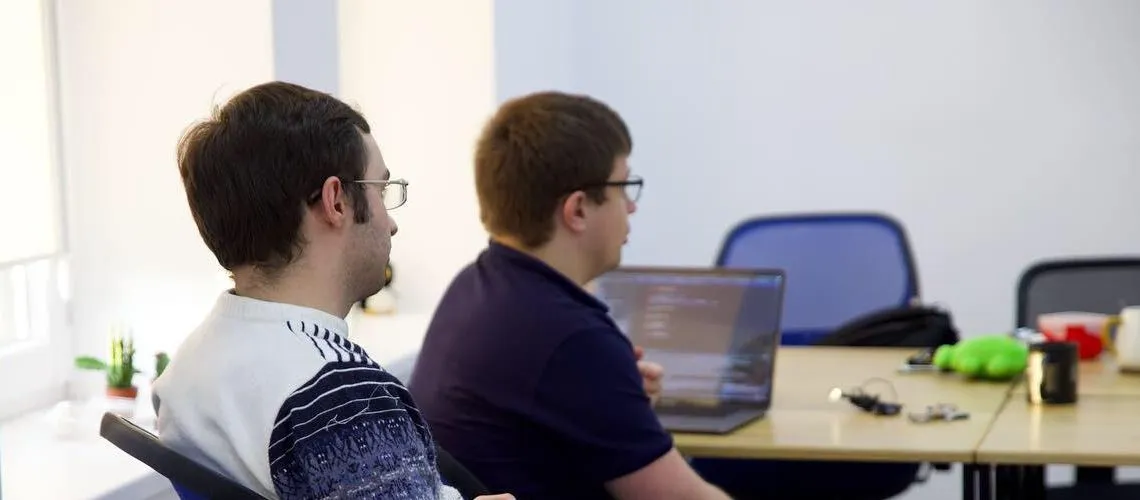 Discover top-notch Backbone.js development companies in Ukraine right here! Our listings feature highly skilled teams of technical experts, providing diverse solutions for all your web application needs. These Ukrainian firms are well-versed in leveraging the power of Backbone.js to create robust and scalable applications, ensuring an impressive digital presence. Delve into the listings to find a perfect partner for your next project's success!
(i) Related tech terms: Views, Models, Routers, Events, Collections, Sync, RESTful APIs.
Featured Websites
🥇 Looking for Backbone.js developers? Look no further than Fiverr! Our freelance services marketplace is home to a talented pool of developers ready to take on your project. From customizing themes and creating plugins, to developing scalable web applications – our community of experts can help you get the job done right. Get started today by browsing through our selection of experienced Backbone.js freelancers!
Vinnytsia
|
|
Victor Kalinichenko
LLC "IKROK" is an IT software development company based in Vinnitsa, Ukraine, specializing in providing outsourcing, product innovation and engineering servi...
How to choose the right firm?
When selecting a Backbone.js development company, it is important to ensure that the company has a proven track record of successful projects, experienced and knowledgeable developers, and a commitment to meeting your project needs.
Additionally, you should look for a company that has a collaborative approach to development and is willing to work with you to create the best possible solution.
Five questions you should ask Backbone.js developer(s) before the hire
What experience do you have working with Backbone.js and other JavaScript frameworks?
How familiar are you with Model View Controller (MVC) and Model View ViewModel (MVVM) architecture?
What libraries or plugins do you prefer to use when working with Backbone.js?
What strategies do you employ to ensure code maintainability with Backbone.js?
Explain a Backbone.js project you have worked on and how you implemented it.
👋 A lot of companies to analyse? Let us help you to select the trustful service provider!
Technologies that may replace Backbone.js
Thinking of other choices (alternatives) may be a decent thought:
React.js: A JavaScript library for building user interfaces that uses a declarative, component-based approach.
Vue.js: A progressive JavaScript framework for building user interfaces and single-page applications.
Angular.js: A structural framework for dynamic web applications that uses HTML as a template language and extends HTML's syntax to express application components.
Hire Ukrainian Backbone.js Engineers
These companies have a great track record for developing web applications, providing reliable and quality services, and offering competitive pricing. With their experience and knowledge, they can provide you with the right type of Backbone.js solution that best meets your business requirements.
Top locations: Kyiv, Lviv, Kharkiv, Dnipro, Odesa, Zaporizhzhia, Vinnytsia, Khmelnytskyi, Ivano-Frankivsk.
The typical rate for Backbone.js development in Ukraine varies, depending on the specific project scope and the size and experience of the development team. Generally speaking, Ukrainian companies usually charge between $15 and $50 per hour for Backbone.js development. Some larger companies may charge up to $70 per hour for more complex and involved projects.
Future Trends
The future of Backbone.js remains uncertain as it faces competition from newer frameworks such as React and Angular.
However, the simplicity and flexibility offered by Backbone.js still attract developers who prefer a minimalist approach to building web applications. The community around Backbone.js is still active, with regular updates being released despite their decreasing frequency. It's likely that we will continue seeing support for this framework but perhaps in combination with other technologies to achieve more complex features needed in modern web development projects.