AWS Development Firms in Ukraine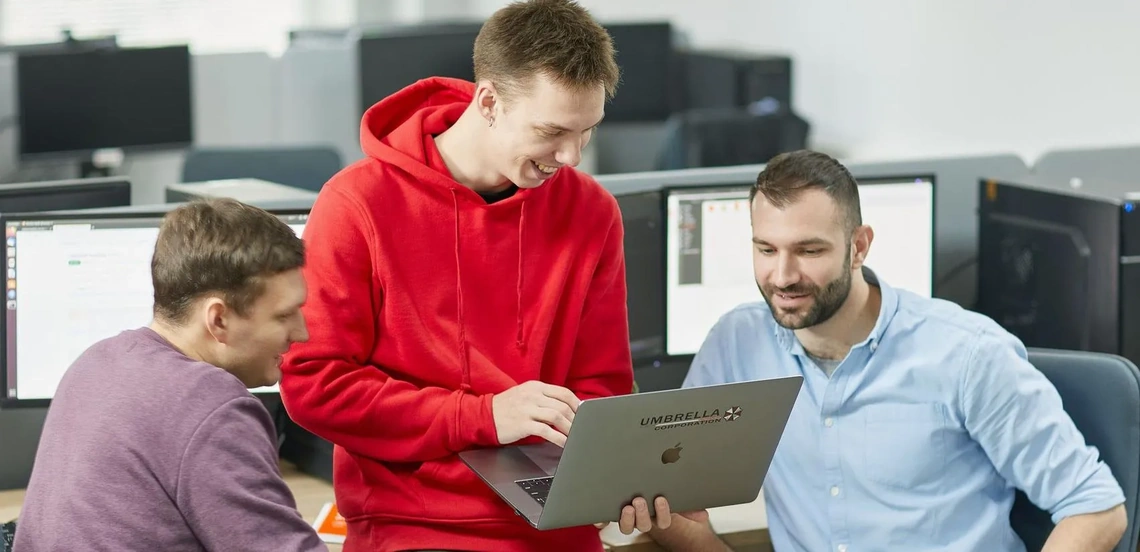 Explore our curated selection of top AWS Development Companies in Ukraine, skilled in creating and implementing cutting-edge cloud-based solutions. Focused on enhancing business processes and driving innovation, these companies offer unmatched expertise in Amazon Web Services (AWS), providing end-to-end services that ensure seamless development, deployment, management, and optimization of your applications. Browse through the list to find the perfect partner for empowering your business with state-of-the-art infrastructure leveraging the power of AWS technology.
(i) Related tech terms: EC2, S3, VPC, IAM, RDS, EBS, Lambda, CloudFront, CloudWatch, Route53, Glacier.
Featured Websites
🥇 Looking for an expert in Amazon Web Services (AWS)? Look no further than Fiverr! Our freelance marketplace connects you with skilled freelancers who specialize in AWS. We have a vast pool of talent ready to help you, whether it's configuring VPCs or deploying EC2 instances. Get started today and maximize the power of AWS through our affordable services!
How to choose the right firm?
When choosing an AWS development company, it is important to consider the company's experience in developing projects on AWS, their customer service, the quality of their code, and their cost-effectiveness.
You should also make sure that the company is able to provide the necessary support for your project and that they will be able to scale up as your business grows.
Typical Projects
Five questions you should ask AWS developer(s) before the hire
Describe your experience with AWS services, such as EC2, S3, RDS, and Lambda.
How have you automated the scaling of resources in AWS?
How have you designed and implemented a fault-tolerant architecture in AWS?
What experience do you have with building or managing serverless applications?
How have you optimized your cloud infrastructure to reduce costs?
👋 A lot of companies to analyse? Let us help you to select the trustful service provider!
Technologies that may replace AWS
Thinking of other choices (alternatives) may be a decent thought:
Google Cloud Platform: A cloud computing platform offered by Google that provides a suite of cloud services, including computing, storage, databases, analytics, and machine learning.
Microsoft Azure: A cloud computing platform from Microsoft that offers a range of cloud services, including analytics, computing, storage, and networking.
IBM Cloud: A cloud computing platform from IBM that provides a range of services, including analytics, computing, storage, and networking.
Hire Ukrainian AWS Engineers
The country has experienced developers and engineers who are experienced in building software on the AWS platform. For customers looking to develop their applications on the cloud, Ukraine provides a cost-effective, reliable, and secure alternative.
Top locations: Kyiv, Lviv, Kharkiv, Dnipro, Odesa, Zaporizhzhia, Vinnytsia, Khmelnytskyi, Ivano-Frankivsk.
The typical rates for AWS development in Ukraine vary depending on the complexity of the project, the size of the team, and the experience of the developers. Generally, rates range from $15 to $45 per hour, depending on the project. However, some larger projects may require higher rates.
Future Trends
The future of AWS looks bright as the demand for cloud services continues to grow.
With new advancements in technology like machine learning and IoT, AWS is likely to expand its offerings and explore new opportunities. However, there is also competition from other major players in the market such as Microsoft Azure and Google Cloud Platform, which means that Amazon will need to continue innovating if they want to maintain their position as a leading provider of cloud computing services.