Arduino Development Firms in Ukraine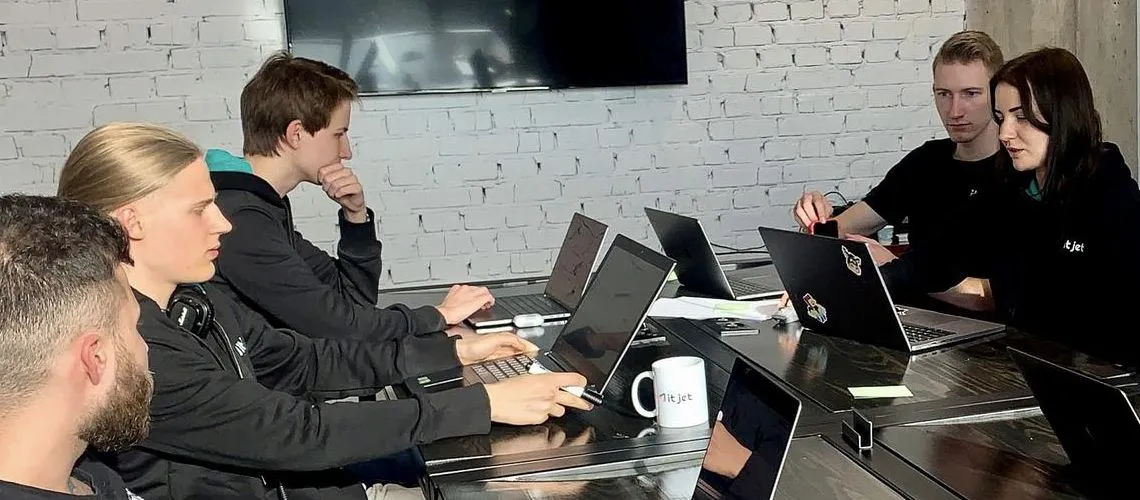 Discover top-notch Arduino development companies in Ukraine, renowned for their expertise in crafting innovative and user-friendly solutions. These companies specialize in leveraging advanced technology to build customized Arduino projects catering to various industries such as IoT, automation, robotics, and more. Browse through our comprehensive directory to find the best partner that suits your business needs and elevate your project's success with unparalleled technical proficiency!
(i) Related tech terms: Microcontroller, Analog-to-Digital Converter (ADC), Digital-to-Analog Converter (DAC), Pulse Width Modulation (PWM), Timer/Counter, Interrupts, Serial Communication, SPI, I2C.
Featured Websites
🥇 Looking for an Arduino freelancer? Look no further than Fiverr.com! Our marketplace offers top-quality freelance services at affordable prices. Whether you need help with programming, circuit design or troubleshooting, our talented freelancers can meet your needs and exceed your expectations. Hire a skilled Arduino expert today and take your projects to the next level!
How to choose the right firm?
When selecting an Arduino development company, consider the company's experience and expertise in Arduino development, the quality and versatility of their products, the level of customer service they provide, and the cost of their services.
Additionally, ensure the company has a strong reputation in the market and can provide references for their work.
Five questions you should ask Arduino developer(s) before the hire
What experience do you have working with Arduino?
How do you ensure that your Arduino code is reliable and efficient?
How do you optimize the power consumption of Arduino boards?
Describe a project you have worked on with Arduino.
What challenges have you encountered while working with Arduino?
👋 A lot of companies to analyse? Let us help you to select the trustful service provider!
Technologies that may replace Arduino
Thinking of other choices (alternatives) may be a decent thought:
Raspberry Pi: A low cost, credit-card sized computer that can be used to create powerful and complex projects.
ESP32: A low-cost, low-power system on a chip microcontroller with integrated Wi-Fi and dual-mode Bluetooth capabilities.
Particle Photon: A Wi-Fi enabled, cloud-connected development platform designed for creating connected products and projects.
Hire Ukrainian Arduino Engineers
The Ukrainian teams of developers guarantee an excellent quality of services, as well as timely delivery of projects. They are highly experienced and skilled professionals in embedded design, programming, and microcontroller customization.
Top locations: Kyiv, Lviv, Kharkiv, Dnipro, Odesa, Zaporizhzhia, Vinnytsia, Khmelnytskyi, Ivano-Frankivsk.
The cost of Arduino development in Ukraine can vary significantly depending on the complexity of the project and the experience of the developer. Generally, rates can range from as low as $20 to $30 per hour for a junior developer, up to $100 to $150 per hour for senior developers. Some companies may also offer fixed-price packages for certain projects.
Future Trends
The future of Arduino looks bright with the increasing popularity of IoT and DIY projects.
The company has continued to release new boards, accessories, and software updates expanding its capabilities. Additionally, partnerships with companies like Microsoft have opened up opportunities for integration in larger-scale projects. With a growing community of developers sharing their creations on platforms like Github, it seems certain that Arduino will continue to be an accessible tool for innovation and experimentation in electronics across industries.