Apex Development Firms in Ukraine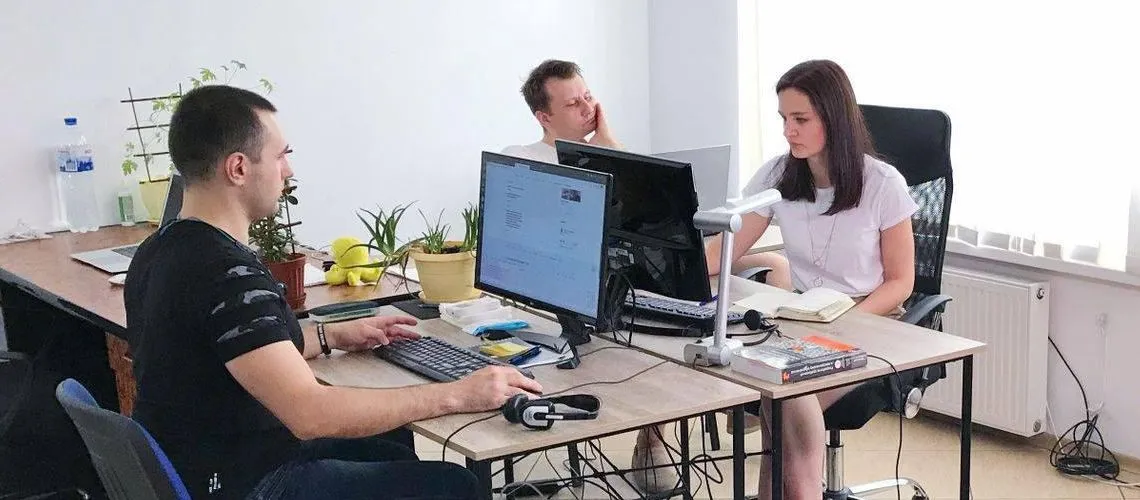 Discover top-notch Apex Development Companies in Ukraine, renowned for their expertise in Salesforce integration and customization. These organizations house talented professionals who strive to create transformative digital solutions for businesses across various industries. Browse through our carefully curated list of Ukrainian companies that excel in providing innovative Apex development services, ensuring a seamless experience by aligning business processes with efficient Salesforce CRM applications.
(i) Related tech terms: Apex Code, Apex Classes, Apex Triggers, Governor Limits, Salesforce Object Query Language (SOQL).
Featured Websites
🥇 Want to hire freelance experts who deliver top-quality work every time? Look no further than Fiverr! Apex freelancers on our platform offer a wide range of services, from writing and design to programming and marketing. Find the perfect freelancer for your project today and get results you can count on!
How to choose the right firm?
When choosing an Apex development company, it is important to consider their experience and expertise in the language, as well as their portfolio of past projects.
Additionally, it is important to assess their customer service, the quality of their code, and any additional services they offer, such as consulting and custom development. Lastly, ensure that their rates are competitive and they are able to meet your project timeline and budget.
Five questions you should ask Apex developer(s) before the hire
What experience do you have developing in Apex?
How do you debug and troubleshoot Apex code?
Can you explain the architecture and data model of a typical Apex application?
How do you use Visualforce pages in Apex applications?
How do you ensure that Apex code follows best practices?
👋 A lot of companies to analyse? Let us help you to select the trustful service provider!
Technologies that may replace Apex
Thinking of other choices (alternatives) may be a decent thought:
Lightning Web Components (LWC): A modern JavaScript-based framework for building web components on the Salesforce platform.
Visualforce: A markup language based on HTML and JavaScript used to create custom user interfaces for Salesforce.
Flow: A point-and-click user interface builder that enables users to create custom flows for automating business processes.
Hire Ukrainian Apex Engineers
These companies offer a wide range of services, from software development and design to customising, testing and deployment of Apex applications. With the ability to deliver value-for-money, reliable and high-quality services, Apex development companies in Ukraine provide an ideal solution for businesses looking to reap the benefits of outsourced software development.
Top locations: Kyiv, Lviv, Kharkiv, Dnipro, Odesa, Zaporizhzhia, Vinnytsia, Khmelnytskyi, Ivano-Frankivsk.
The typical rates for Apex development in Ukraine range from $20 to $70 per hour depending on the complexity of the project and the experience of the developer. Rates can be lower for smaller projects and may be higher for larger projects.
Future Trends
The future of Apex looks bright with the release of Season 9 and new legends like Valkyrie.
Respawn Entertainment has also announced plans for a mobile version of the game, expanding its player base even further. While some players have expressed concerns about cheaters and server issues, it's clear that Apex continues to be popular among fans and developers are committed to improving gameplay experiences in both existing versions and upcoming releases.