Apache Tomcat Development Firms in Ukraine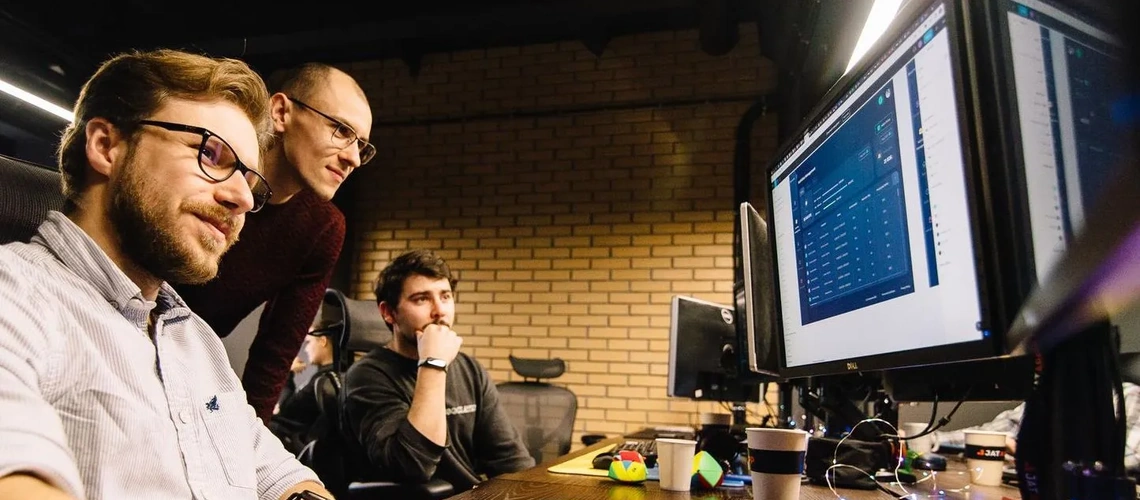 Discover top-notch Apache Tomcat Development Companies in Ukraine, dedicated to creating exceptional web applications and services. Our curated list features experienced professionals who seamlessly integrate powerful tools, technologies and techniques to deliver cutting-edge solutions tailored to your needs. Trust our selection of esteemed development companies for outstanding results that elevate your business performance online. Explore now the best-fit partner for you!
(i) Related tech terms: Servlet container, Java servlet, JavaServer Pages (JSP), Web application server, Java Virtual Machine (JVM), Catalina Engine, Coyote Connector, Jasper Compiler.
Featured Websites
🥇 Looking to hire a skilled Apache Tomcat freelancer? Check out Fiverr.com today! Our marketplace connects you with top talent from around the world, all at affordable prices. From performance optimization to troubleshooting and more, our freelancers are ready to handle everything your business needs. Plus, with easy communication via online chat and secure payment options, there's never been a better time to find the help you need on Fiverr.com.
Kharkiv
|
|
Vadym Vasylenko
AMTOSS is a software development company that specializes in delivering custom-tailored technology solutions for companies of all sizes, from SMBs to some of...
How to choose the right firm?
When choosing an Apache Tomcat development company, it is important to consider the company's experience, portfolio, cost, and customer service.
Additionally, ensure that the company is well-versed in the specific technologies and tools used in Tomcat development and is able to provide timely and effective support, so the development process can be completed on-time and within budget.
Five questions you should ask Apache Tomcat developer(s) before the hire
Why did you choose to work with Apache Tomcat?
What challenges have you faced when deploying applications to Tomcat?
What experience do you have configuring Tomcat for high availability?
What strategies do you use to ensure code quality when developing Tomcat applications?
How do you troubleshoot performance issues with Tomcat?
👋 A lot of companies to analyse? Let us help you to select the trustful service provider!
Technologies that may replace Apache Tomcat
Thinking of other choices (alternatives) may be a decent thought:
Jetty: A lightweight Java servlet container and web server from the Eclipse Foundation.
Undertow: A lightweight, non-blocking web server from JBoss.
WildFly: A Java EE compliant application server from the JBoss community.
Hire Ukrainian Apache Tomcat Engineers
Thanks to the highly qualified and experienced developers in Ukraine, businesses can obtain the technical support they need to create a flexible, powerful and secure web solution. Furthermore, prices in Ukraine are more competitive than in other countries, and the quality of work is high.
Top locations: Kyiv, Lviv, Kharkiv, Dnipro, Odesa, Zaporizhzhia, Vinnytsia, Khmelnytskyi, Ivano-Frankivsk.
The cost of Apache Tomcat development in Ukraine typically ranges from $20 to $50 per hour, depending on the complexity of the project and the experience level of the developer.
Future Trends
The future of Apache Tomcat looks bright, as it continues to be a widely used server for Java web applications.
The latest release, version 9.0.x is compatible with new technologies and enhanced security features. Additionally, the community contribution towards bug fixes and performance improvements reflects its active development status. With ongoing support from developers worldwide coupled with increased integration into modern DevOps practices it seems highly likely that this trend will continue in the coming years as well.