Apache Kafka Development Firms in Ukraine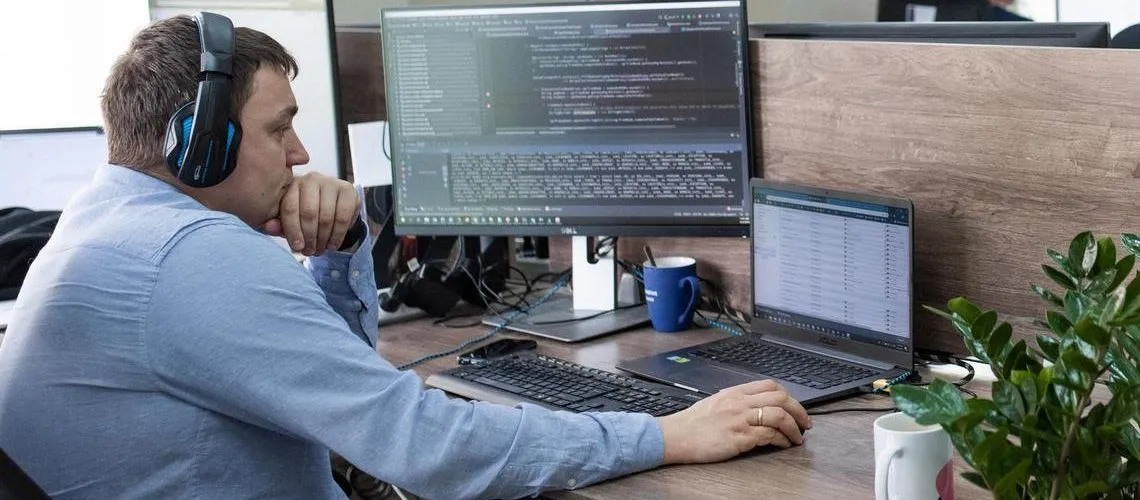 Discover top-notch Apache Kafka development companies in Ukraine, known for their expertise in crafting cutting-edge data streaming solutions. These professionals provide comprehensive services, from consulting and integration to support and maintenance. Leverage this list to find the perfect partner for your mission-critical projects that require reliable, high-performance, scalable messaging systems built on the power of Apache Kafka technology.
(i) Related tech terms: Message Broker, Stream Processing, Log Aggregation, Partitioning, Replication, Consumer Group, Offset, Producer, Connectors.
Featured Websites
🥇 Looking for a reliable and efficient Apache Kafka freelancer for your next project? Look no further than Fiverr! Our freelance services marketplace is the perfect place to hire experienced professionals who deliver top-quality work at competitive prices. With thousands of skilled freelancers specializing in Apache Kafka, you're sure to find the right expert to help you succeed. Try Fiverr today!
Vinnytsia
|
|
Yuriy Bondar
At FIVE, we are dedicated to building the future by providing customers with the highest level of professionalism and quality. We have an extensive portfolio...
How to choose the right firm?
When choosing an Apache Kafka development company, it is important to consider the company's experience, expertise, and industry presence.
It is also important to review the company's portfolio of projects that have been successfully completed and evaluate their customer feedback. Furthermore, it is important to ensure that the company offers cost-effective and timely services that are tailored to your specific needs.
Five questions you should ask Apache Kafka developer(s) before the hire
What experience do you have working with Apache Kafka?
How do you handle Kafka consumer rebalancing in a distributed system?
How do you debug issues with Apache Kafka?
How do you handle data replication, partitioning, and fault tolerance with Apache Kafka?
What challenges have you faced while working with Apache Kafka?
👋 A lot of companies to analyse? Let us help you to select the trustful service provider!
Technologies that may replace Apache Kafka
Thinking of other choices (alternatives) may be a decent thought:
RabbitMQ: an open source message broker software that implements the Advanced Message Queuing Protocol (AMQP).
Apache Pulsar: a distributed pub-sub messaging system that supports multi-tenancy and geo-replication.
Apache Flink: a distributed streaming platform that can be used for data processing and analytics.
Hire Ukrainian Apache Kafka Engineers
With a deep pool of experienced and knowledgeable developers, Ukraine offers a cost-effective and reliable solution for businesses looking to leverage the power of Apache Kafka. Companies will benefit from the Ukrainian developers' extensive experience in the development and maintenance of Apache Kafka applications, as well as their expertise in open source software.
Top locations: Kyiv, Lviv, Kharkiv, Dnipro, Odesa, Zaporizhzhia, Vinnytsia, Khmelnytskyi, Ivano-Frankivsk.
The typical rates for Apache Kafka development in Ukraine vary depending on the specific project requirements, the size and complexity of the project, and the individual freelancer or development team's experience and skill level. Generally speaking, the average rate for Apache Kafka development in Ukraine is between $30 and $50 per hour.
Future Trends
The future of Apache Kafka looks promising as it continues to gain popularity in the tech industry.
With its ability to handle large amounts of streaming data, it is becoming increasingly important for businesses looking for real-time insights. As more companies move towards cloud-based solutions, Kafka's compatibility with platforms like AWS and Azure will help solidify its place in the market. Additionally, there are many active contributors working on expanding and improving Kafka, ensuring that it remains a valuable tool for years to come.