Amazon S3 Development Firms in Ukraine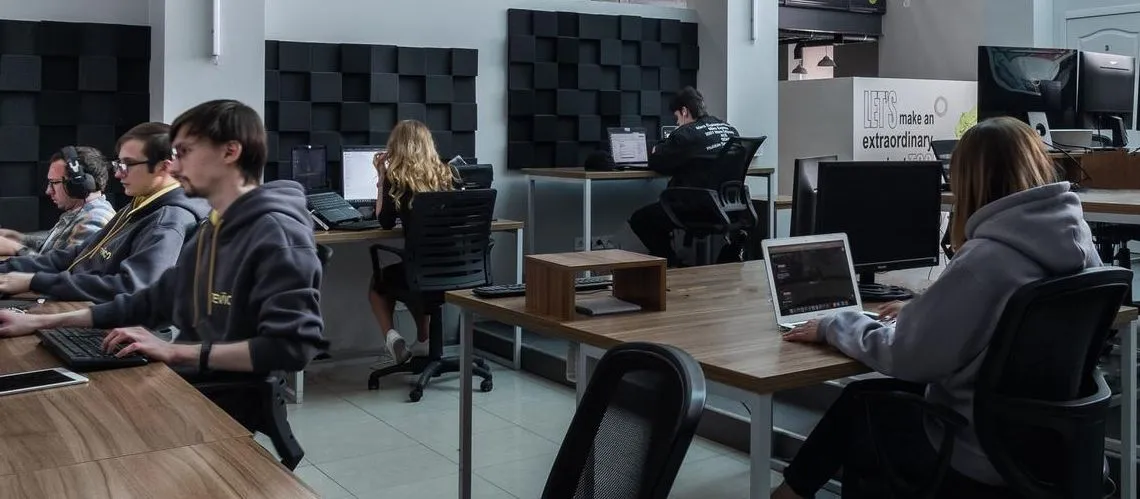 Discover top-notch Amazon S3 Development Companies in Ukraine, where skilled professionals efficiently harness the power of Amazon Web Services to deliver outstanding cloud storage solutions. Delve into our curated list of esteemed companies that excel in offering robust and scalable AWS-based services for businesses across diverse sectors; making them a remarkable choice for your organization's cloud infrastructure needs. Explore these reputable service providers right here!
(i) Related tech terms: Amazon S3 terms: Data Storage Service, Object Storage, Bucket, Object, Key, REST API, Access Control Lists, Server-Side Encryption, Cross-Region Replication, Static Website Hosting.
Featured Websites
🥇 Looking for the best Amazon S3 freelancers to handle your IT infrastructure? Look no further than Fiverr! Our marketplace offers a wide range of talented and experienced professionals, ready to help you tackle any project. With competitive pricing and quality results guaranteed, why go anywhere else? Start browsing our selection today and take your business to the next level!
How to choose the right firm?
When choosing an Amazon S3 development company, it's important to consider the company's experience and portfolio of past work.
Additionally, evaluate the company's customer service and pricing structure to ensure that you get the best value for your money. Lastly, make sure that the company is familiar with the latest versions of Amazon S3 and understands your specific needs in order to create a successful solution for your business.
Five questions you should ask Amazon S3 developer(s) before the hire
What experience do you have working with Amazon S3?
What techniques do you use to optimize performance when working with Amazon S3?
How would you design a system to store and retrieve data from Amazon S3?
How do you stay up to date with the latest Amazon S3 features and best practices?
What challenges have you faced when working with Amazon S3?
👋 A lot of companies to analyse? Let us help you to select the trustful service provider!
Technologies that may replace Amazon S3
Thinking of other choices (alternatives) may be a decent thought:
Google Cloud Storage: Google's cloud-based object storage solution, offering both standard and nearline storage options.
Microsoft Azure Blob Storage: Microsoft's cloud-based object storage solution, offering both standard and premium storage options.
IBM Cloud Object Storage: IBM's cloud-based object storage solution, offering both standard and cold storage options.
Hire Ukrainian Amazon S3 Engineers
Businesses looking to develop an Amazon S3 application should consider outsourcing to one of these companies, as they offer high-quality services at competitive prices. Furthermore, many of these companies offer a full suite of services, ranging from initial consultation and design to full development and deployment.
Top locations: Kyiv, Lviv, Kharkiv, Dnipro, Odesa, Zaporizhzhia, Vinnytsia, Khmelnytskyi, Ivano-Frankivsk.
The typical rate for Amazon S3 development in Ukraine varies depending on the complexity of the project and the experience of the developer. Generally, the rate can range from $20 to $100 per hour.
Future Trends
The future of Amazon S3 seems to be bright, given the ever-rising demand for cloud storage.
With its low cost and scalability, it has become a go-to option for businesses to store their data safely. The platform is likely to see more features added that cater to enhanced security measures and improved performance while maintaining affordability. Overall, Amazon S3 will continue evolving as an innovative solution in the world of cloud computing with better functionalities and higher-end services offered over time.