Amazon EC2 Development Firms in Ukraine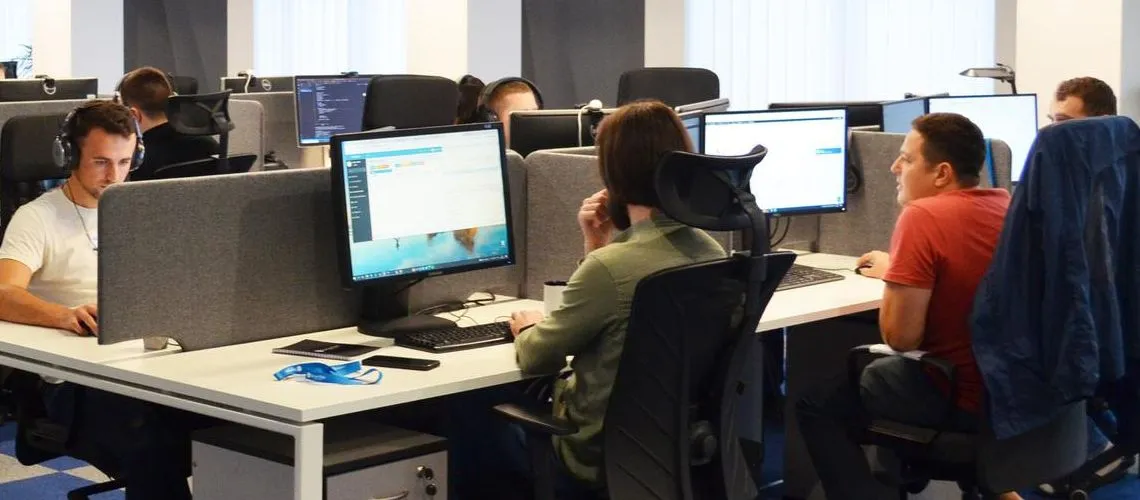 Discover top Amazon EC2 Development Companies in Ukraine, where you can find dedicated teams of experts ready to tackle complex projects involving cloud computing and infrastructure services. Our comprehensive directory features prominent Ukrainian firms with a wealth of experience in Amazon Web Services (AWS) development, optimization, and management. Explore these listings to partner with companies that share your vision for innovative solutions powered by AWS technology.
(i) Related tech terms: Amazon Machine Image (AMI), Elastic Compute Cloud (EC2), Instance Store, Elastic Block Store (EBS), Virtual Private Cloud (VPC), Security Groups, Elastic Load Balancers (ELB), Auto Scaling, CloudWatch.
Featured Websites
🥇 Looking for talented Amazon EC2 freelancers to handle your workload? Look no further than Fiverr.com! Our freelance services marketplace connects you with top-tier professionals who specialize in all things related to EC2, providing high-quality services that will get the job done right every time. Don't settle for less when it comes to finding the best talent – trust Fiverr and experience firsthand how we can revolutionize your work processes today!
How to choose the right firm?
When choosing an Amazon EC2 development company, look for one with a proven track record in cloud-based development, deep technical expertise in the AWS platform, and a commitment to offering reliable and secure services.
Additionally, ensure the company has a thorough understanding of the latest industry trends and can provide comprehensive support and resources to assist with the development process.
Five questions you should ask Amazon EC2 developer(s) before the hire
How familiar are you with Amazon EC2?
Can you provide examples of how you have used EC2 in a production environment?
What strategies do you use to optimize EC2 costs?
What experience do you have with setting up and managing EC2 Auto Scaling groups?
What have you done to improve the scalability or performance of an EC2 infrastructure?
👋 A lot of companies to analyse? Let us help you to select the trustful service provider!
Technologies that may replace Amazon EC2
Thinking of other choices (alternatives) may be a decent thought:
Google Compute Engine: A cloud computing platform that provides virtual machines, storage, and networking resources.
Microsoft Azure: A cloud computing platform that provides a range of services including virtual machines, storage, and networking.
Rackspace: A cloud hosting provider offering managed services and dedicated servers.
Hire Ukrainian Amazon EC2 Engineers
With its competitive cost, exceptional talent pool, and reliable infrastructure, Ukraine offers the perfect blend of affordability and quality when it comes to developing on Amazon EC2. Companies looking to develop projects on Amazon EC2 in Ukraine can rest assured that they will receive quality services and competitive prices.
Top locations: Kyiv, Lviv, Kharkiv, Dnipro, Odesa, Zaporizhzhia, Vinnytsia, Khmelnytskyi, Ivano-Frankivsk.
The typical rates for Amazon EC2 development in Ukraine vary depending on the type of service and the size of the project. Generally speaking, companies charge an hourly rate of around $30-$50 per hour for small-scale projects and up to $80-$100 per hour for more complex projects. For larger projects, companies may charge a fixed rate or a combination of hourly and fixed rates.
Future Trends
The future of Amazon EC2 continues to be bright as more and more companies shift their operations to the cloud.
With advances in technology, it's likely that EC2 will continue to evolve by offering improved security features, better scalability options, and even greater flexibility for deploying applications across various regions around the world. As cloud computing becomes an increasingly vital component of modern business infrastructure, Amazon EC2 is poised to remain a leader in this space for years to come.