ABAP Development Firms in Ukraine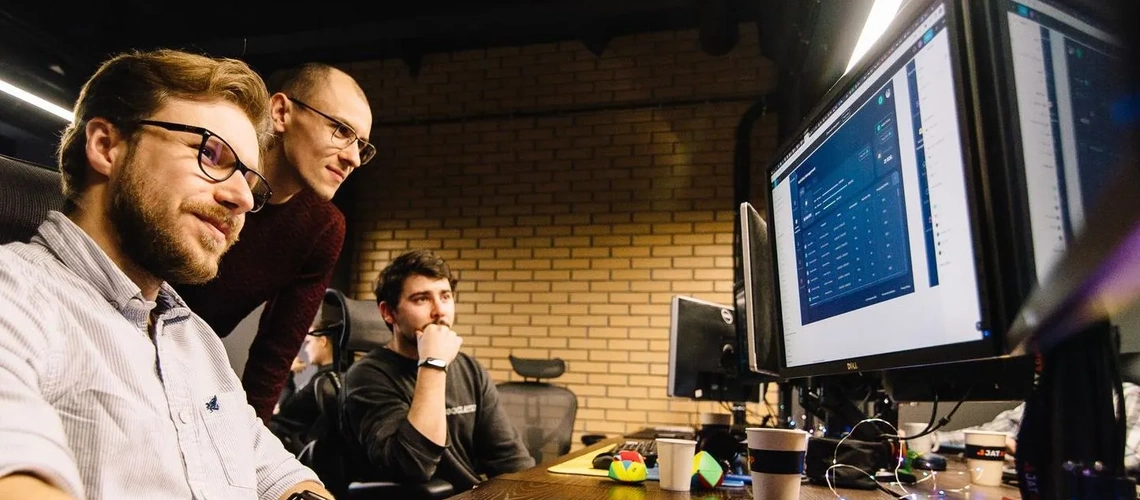 Discover top-notch ABAP Development Companies in Ukraine, known for their expertise in leveraging SAP systems and delivering robust solutions. Our comprehensive listings feature companies with the technical know-how to develop, customize, and integrate innovative applications that cater to diverse business needs. Explore these outstanding service providers who exhibit a deep understanding of the Ukrainian market and global trends, committed to providing excellence across various industries.
(i) Related tech terms: ALV, BAPI, DDIC, RFC, SMARTFORMS, AUTHORITY-CHECK, BDC, SAPScript, IDOC, Enhancement Framework, SAPGUI.
Featured Websites
🥇 Looking for expert ABAP freelancers? Fiverr is your go-to marketplace! With thousands of experienced professionals on board, you can find talented developers who will help turn your ideas into reality. From custom programming to project management and more, our platform makes it easy to connect with top-tier talent at an affordable rate. Sign up today and start collaborating with the best in the biz!
How to choose the right firm?
When selecting an ABAP development company, it is important to consider their level of expertise and experience with the specific ABAP technology required for your project.
Additionally, look into their portfolio to ensure they have the necessary skills and resources to deliver the desired results. Finally, make sure they are available when needed and can provide a reasonable timeline for the completion of the project.
Five questions you should ask ABAP developer(s) before the hire
What experience do you have developing custom applications with the SAP ABAP programming language?
What experience do you have with the ALE/IDOC interface?
How often have you used the debugging tools in SAP to troubleshoot problems?
How have you used standard SAP modules and programs in ABAP programming?
How do you debug an ABAP program?
👋 A lot of companies to analyse? Let us help you to select the trustful service provider!
Technologies that may replace ABAP
Thinking of other choices (alternatives) may be a decent thought:
SAP HANA: A high-performance in-memory database that enables real-time analytics and data processing.
SAP S/4HANA: A next-generation enterprise resource planning (ERP) system designed to help organizations streamline their business processes and reduce costs.
SAP Cloud Platform: A platform-as-a-service (PaaS) offering from SAP that enables developers to quickly create and deploy cloud applications.
Hire Ukrainian ABAP Engineers
The country has a large pool of experienced ABAP developers, who are knowledgeable in the latest technologies and trends, and can provide expertise in customizing existing SAP solutions as well as developing new ones. With its reliable infrastructure and robust IT sector, Ukraine could be a great option for companies looking for quality ABAP services.
Top locations: Kyiv, Lviv, Kharkiv, Dnipro, Odesa, Zaporizhzhia, Vinnytsia, Khmelnytskyi, Ivano-Frankivsk.
The typical hourly rates for ABAP development in Ukraine range from $30-$50 per hour. Rates may vary depending on the project scope, the developer's experience and other factors.
Future Trends
The future of ABAP seems to be bright, with SAP continuing to invest in its development and integration with new technologies.
New frameworks like SAPUI5 and Open UI5 are now available for enhancing user interfaces. Integrating the cloud-based applications will improve data sharing between systems, enabling businesses to make more informed decisions based on real-time information from multiple sources. As a result, ABAP developers can expect continued demand for their skills as companies take advantage of these advancements.